Card Camp
July 8 – July 12, 2019 // 9AM-3PM //  Grades 4-8
Cost: $275 for the week
At our camp, participants will develop academic and social skills in the context of the popular game Magic: The Gathering. Daily experiences will incorporate mission-based practices and ideas including circle work, mutually-enhancing relationships, student-led learning, cooperation, and integrated experiential learning.
This program will take place on the Ridge and Valley Charter School campus in Guide Bradley's classroom spending as much time as possible playing outdoors in the courtyard and the shade of the trees.
Register by June 1
Sibling discounts available – $25 off additional child
Guide Bradley and Guide Tyler
Little Nature Lovers
June 24 – June 28, 2019 // 9AM-1PM //  Ages 4-6
Cost: $225 for the week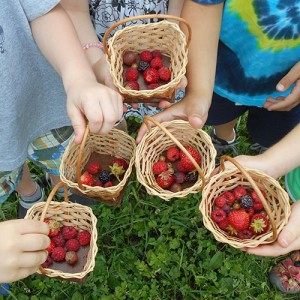 Join us in meeting like minded families who love nature. The program will model the gentle rhythm of Ridge and Valley Charter School's kindergarten classes that so lovingly nourish the child's developing coordination, cooperation, and creativity. Days will include crafts, cooking, exploring and yoga. Each day we'll discover a new beautiful place in nature: the natural open spaces and trails near our school and around the Paulinskill River. Our time together will be spent primarily outside in the beautiful summer sun with water play on and around the 16-acre facility of the Ridge and Valley Charter School campus.
Register by June1
Take advantage of our Early Bird Discount: $25 off if you Register by May 1
Sibling discounts available – $25 off additional child
Guides Alyssa, Sundae and Tyler