Traditional Woodworking Woodshop
June 29 – July 1, 2020 // 9AM-1PM //  Completing Grades 4-8
Cost: $250 per child ($230 per child + $20 materials) 
Spoon carving will be the central focus of this workshop by introducing children to basic wood carving techniques. Instruction will include the use and care of tools, understanding design, and making a finished spoon. This workshop will also promote plant-based education by the identification of renewable resources found in our local bioregion.
This will help children develop a passion to preserve and use wisely what nature gives us. It will also plant the seeds in our children the interest in life-long carving skills by helping them build a relationship with the natural world.
The workshop will take place both indoors and outdoors on the Ridge and Valley Charter School campus.
Register by June 1
Guide Mike
Little Nature Lovers
June 29 – July 3, 2020 // 9AM-1PM //  Ages 4-6
Cost: $225 for the week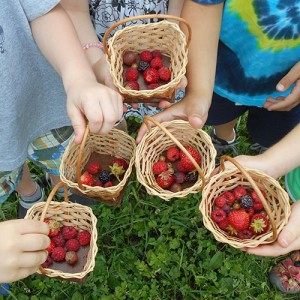 Join us in meeting like minded families who love nature. The program will model the gentle rhythm of Ridge and Valley Charter School's kindergarten classes that so lovingly nourish the child's developing coordination, cooperation, and creativity. Days will include crafts, cooking, exploring and yoga. Each day we'll discover a new beautiful place in nature: the natural open spaces and trails near our school and around the Paulinskill River. Our time together will be spent primarily outside in the beautiful summer sun with water play on and around the 16-acre facility of the Ridge and Valley Charter School campus.
Register by June 1
Take advantage of our Early Bird Discount: $25 off if you Register by May 1
Sibling discounts available – $25 off additional child
Guides Alyssa and Sundae